JON JAKOBOWSKI
An aspiring Screenwriter, Director, Cinematographer, Actor, and Editor who finds passion in the art and process of storytelling.
---
Recent Projects
I've been writing, directing, and editing short films since 6th grade. In 2016, I co-founded a micro-budget film production company, Bulls-i Productions, so I could collaborate with talent to tell the stories I want to tell. Here are my latest projects…
Someone I'm Not (2020)
In an effort to gain the love and respect from her oppressive criminal boyfriend, Danielle attempts to rob two of her old prep school friends at an abandoned hang-out spot in the forest. However, her boyfriend is quick to aggressively take the lead, allowing the scheme to spiral out of control and forcing Danielle to pick sides and deescalate the situation.
A Blind Pursuit (2020)
What's the biggest price you've ever had to pay?
After discovering their smoking spot is a pick-up site for an underground crime organization, Percy and Alex must decide if the adventure they're seeking this summer is worth the unknown dangers tied to this discovery.
Diversion "Trailer" (2018)
As Connor and four of his friends film a summer movie at one of his aunt's unsellable estates deep in the forest, they begin to experience traumatizing events connected back to a darker history. Watch the whole film on YouTube! The link is down below.
Directing and producing films are my strongest passions that I derive the most pleasure from and gain the most experience doing. Please check out my latest film to see my best work!
I am a Screenwriting major at Chapman University, where I am currently developing two feature screenplays and a TV series. Please read the script to my most recent completed film written in 2019!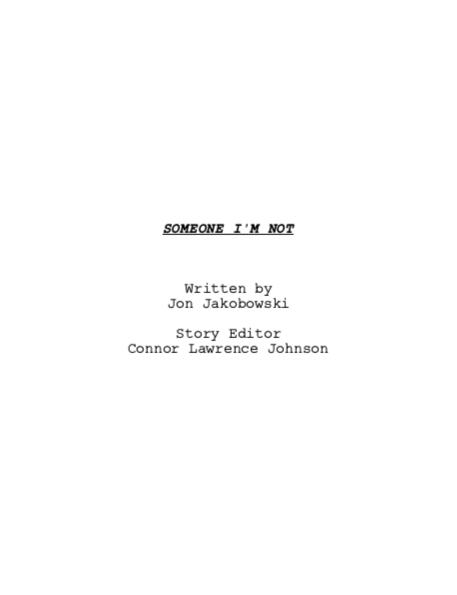 I am intrigued by how story and emotion can be conveyed through the camera. I believe cinematography is the cinematic element that best creates a film's individuality, and I am excited to grow in this field and learn more about camera operation. Please watch my cinematography reel of my films' best shots!
I have been honing my skills on Final Cut Pro X through ten years of experience editing my films and developing my stories in the editing room. Please check out my editing reel!
I have been lucky enough to have an acting roll in each of my films so I can experience the movie-making process in front of and behind the camera. Please check out my acting reel!
About Me
My passion for storytelling started at a young age. The ability to use images, characters, dialogue, and many other cinematic elements to evoke emotions from audiences excited me and sparked a flaming passion, still burning strong today. Since then, I've been telling stories any way I could, whether it be three minute films created in an afternoon or chapter-long short stories or homemade folded-paper comic books.Making movies, however, peaked my interests the most, and in 2016 I co-founded a micro-budget film production company, Bulls-i Productions. Since then, I've been writing, producing, directing, and editing original films up to an hour long, and I am now able to study storytelling further as a Screenwriting major at Chapman University.I've also used these talents to produce promotional, recruiting, and fundraising videos as well as producing and editing some visual elements for in-person or virtual events.
---